A Fresh New Look. If you want your smile to be the best it can possibly be, you need to go for Airflow. Airflow is a private treatment that results in whiter teeth than you have ever had before and all without the dentist actually touching your teeth!
It works through the combined power of three things air, sodium bicarbonate and a jet of water. To get the best results some prior de-scaling may be required, but Airflow produces great results without any risk of damaging your teeth. We will be able to advise you whether or not you need de-scaling when you pay us a visit. The results are immediate you'll feel and see the difference as soon as the Airflow dental treatment has been completed. Imagine how good it will feel to walk out into the world knowing that your teeth have never looked better. No more stains! Tea and coffee drinkers will know the effects that their choice of beverage has on their smile. Teeth that used to be white end up looking brown. Smokers will experience a similar result.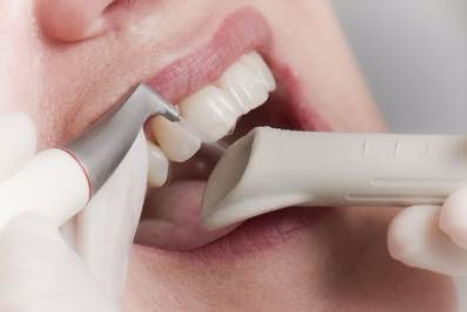 With Airflow, at The Tooth Spa, Leeds, one treatment can get rid of all the plaque and discolouration that those habits have left behind. And you'll feel no pain either. A fresh clean feel and a great taste of lemon are the only two after effects, and not forgetting a great smile of course.
Call us today 0113 2625545